Céline Bak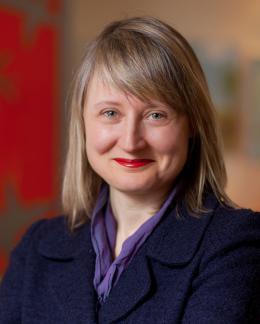 Céline Bak is the President of Analytica Advisors. In 2007 she recognized that innovation-based industries were poorly represented through existing primary economic research and concluded that this lack of evidence distorted the whole lifecycle of innovation-based companies, from incubation and capital raising to securing domestic reference customers and delivering 21st century productivity solutions. In order to change this, she has authored and published five annual evidence-based national reports that have catalyzed the growth of Canada's emerging energy and water technology industry. Her research has changed the investment and policy landscape, and has formed the basis of hundreds of millions of dollars in catalytic public program investment. She is engaged in consultancy projects addressing finance, innovation and trade across Canada and around the world.
Céline has worked in 25 countries and a dozen industries first as a Principal of A.T. Kearney, a global management consulting firm, and later as an operating executive in two high growth Canadian technology companies, Solect Technology group and Bridgewater Systems, both of which were acquired by Amdocs (DOX). She is now a Senior Fellow in the Global Economy Program at the Centre for International Governance Innovation (CIGI), located in Waterloo Canada, where she leads research on sustainable finance.  She chairs the Core Evaluation Team for Genome Canada's Genomic Applications Partnership Program and sits as a director for the Canadian Coalition for Green Finance (CC4GF) and for Green Centre Canada. Her leadership roles have included Chair of the Clean Technology Private Sector Advisory Group and senior advisor for Global Affairs Canada.
Céline has been recognized as a Clean16 honoree for her contribution to developing capital markets for sustainability in Canada, as well as by Nature Canada as one of Canada's Women of Nature.
 She lives in Ottawa with her husband Antonio Cazorla Sanchez.  They have three daughters. 
Céline is fluent in both French and Spanish.
Angela St. Aubin
Angela is the research analyst for Analytica Advisors, performing both primary and secondary research, and is part of the team that produces the annual Canadian Clean Technology Industry Report.
She is additionally involved in facilitating industry engagement, managing this website, our social media sites, and our CRM and e-commerce platforms.
Angela completed a graduate program in Marketing and Business Intelligence Research at Algonquin College's School of Business, graduating with honours.  She interned as a research associate at the Canadian Tourism Human Resource Council, where she provided research and editorial support on international tourism labour market statistics projects.
She can be reached at angela.st.aubin@analytica-advisors.com.
Michael Thompson
Michael provides report writing and editorial support to Analytica Advisers. He works on the drafts of the annual Canadian Clean Technology Industry Report. He also prepares summaries, speaking notes, briefing papers and background materials for media and report participant use.
Michael has a BA in English from the University of Hull, an MA in Communications Planning from the University of Wolverhampton and an MBA from the University of Bath, all in England. He is a member of the Chartered Institute of Marketing and the Institute of Internal Communications. He has consulted on and produced communications programs for pubic bodies and large corporations for over 25 years.
Paul Comacchio
Paul works as a Creative Director and was responsible for the creative delivery of the graphic information elements of the 2016 Canadian Clean Technology Report.  He is a highly creative problem solver with an innovative yet logical, detail oriented and results-driven approach. He has excellent skills in creative concept development, art direction, graphic design and copywriting, for virtually all types of business communications, including; advertising, corporate branding and promotional materials, annual reports, brochures, editorial material, and electronic media.
Jeff Li
Jeff Li supports Analytica Advisors' team for meetings and events, and coordinates services and communications for clients and partners. He can be reached at jeff.li@analytica-advisors.com