Canadian Clean Technology Industry Report
Canadian clean energy opportunities - The National
Climate Change Studio COP22
What is the future of the North American relationship?
On April 19th, 2016, we were joined by the Hon. Catherine McKenna, Minister of Environment and Climate Change to present the findings of the 2016 Canadian Clean Technology Industry Report to members of the national press.
The press release, synopsis and backgrounder are available for download below. 
Watch the video of the press confrence here.
Read the news release from the Honourable Jim Carr, the Honourable Catherine McKenna, and the Honourable Navdeep Bains here.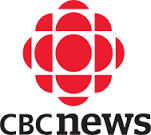 Published July 7, 2017 by CBC News, this article looks at the difficulties facing the G20 in light of Trump's decision to leave the Paris Agreement. "We can't wait for another presidency to really move forward," climate change expert says.